7:36 pm - 04/11/2012
Your daily 'Miley does Pilates' post!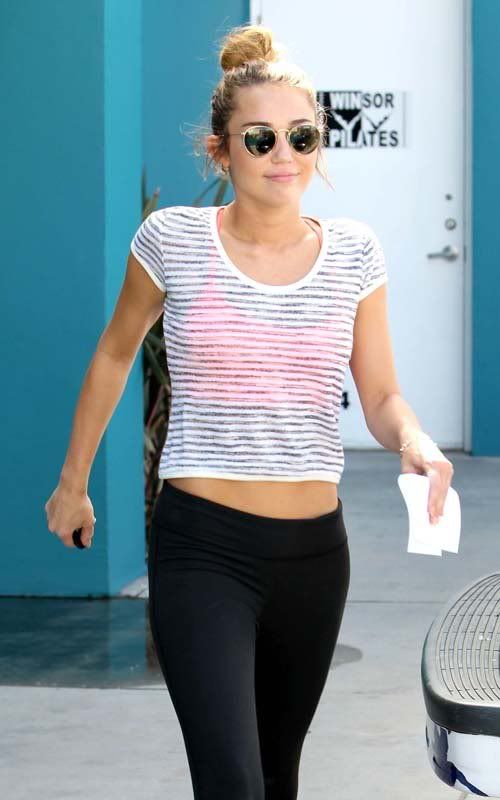 The newly proclaimed gluten-free Miley Cyrus was seen walking out of a class at Winsor Pilates in West Hollywood on Wednesday afternoon (April 11).

The "Last Song" starlet was looking slim and trim in a sheer white cut-off top with a bright orange sports bra underneath while also sporting black leggings and a pair of hot lace up boots topped off with gold-rimmed Ray Bans.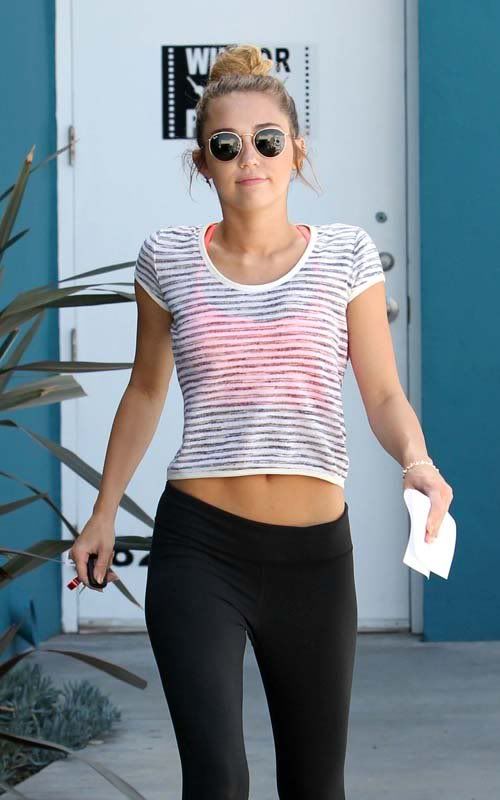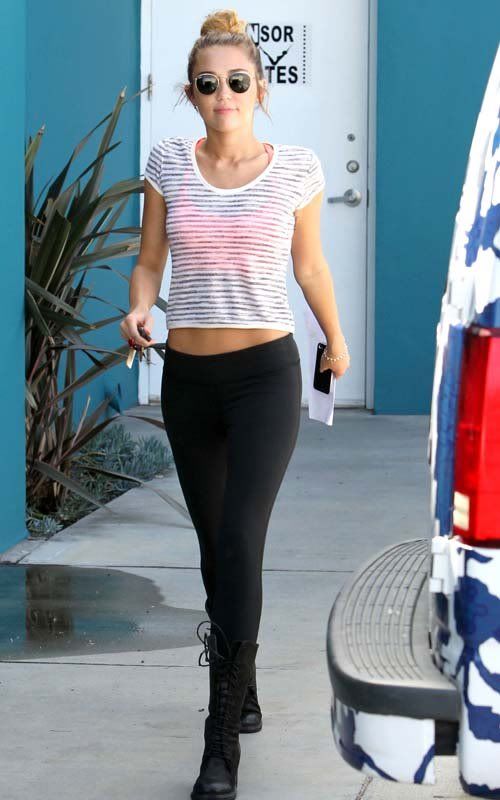 source